Is the Book The Power of Misfits Right for Me?
Are you a quiet person?
Do you seek to better understand your personality?
Do you struggle with fitting in and relating to others?
Do you feel lost and alone in this loud, extroverted world?
Are you trying to figure out why you find it so difficult to connect with other people?
If you answered 'yes' to these questions, then I'm certain that my book will give you the answers you've been looking for.
What People Say about The Power of Misfits
The Power of Misfits: How to Find Your Place in a World You Don't Fit In: Extremely well written self-published book! The author is an excellent writer. This self-published book is light years above most, and the quality and depth of the writing is really remarkable. This is a book that definitely speaks to me, beyond most books I have read on "misfits" of many kinds, which of course includes introverts and highly intelligent people. I'm halfway through and will no doubt read it more than once. This book has hit the nail on the head! I'm a misfit that now values myself more than ever, and am no longer interested in trying to fit into a crazy world. Thank you for tackling this subject and making your understanding available to all! I believe this book is more than worthy of being published "traditionally". As a self-published volume, it is remarkably well done! Typos are almost non-existent. High calibre writing. Well researched and well thought out! I'm so glad to have had this come across my fb feed. There's nothing superficial about this book's content. Well worth your while if you feel like a misfit in our superficial society.
The Power of Misfits: How to Find Your Place in a World You Don't Fit In: Very good This was a well researched and interesting book. The book will probably appeal to introverts more.Book covers some interesting topics and has a sprinkling of self help solutions and ideas to combat depression and anxiety. It also touches on a lot of interesting observations, such as the meaningless of many modern jobs, how one can feel lonely in a crowded room, and the importance of finding the right people to hang around with. In our very superficial world of likes and retweets and mass consumerism, nothing can beat genuine human interaction with someone that you love spending time with, it can takes many years to sometimes find lost souls who are on the same wavelength.
The Power of Misfits: How to Find Your Place in a World You Don't Fit In: Informative and pleasant to read Book made me think about introversion in a more positive way. I have found interesting facts about certain types of characters. Easy to read. Will definetely recommend
The Power of Misfits: How to Find Your Place in a World You Don't Fit In: Yes! Loved this book and will read it again in the future. This book makes me feel like I'm not alone as an introvert and the tips and thought process, just perfect for me!
Kindle Customer
2021-09-19
The Power of Misfits: How to Find Your Place in a World You Don't Fit In: The best and most applicable book I've read on introversion The best, most applicable and most useful book I've read on introversion. I felt the whole time she was speaking to my most personal and intimate experience with being introverted, growing up and who I am today. When a book with such intentions can bring you greater consciousness and perceptual illuminations into who you are, it is worth sharing and in this case on more public forums. Bravo.
The Power of Misfits: How to Find Your Place in a World You Don't Fit In: Short easy read I had seen this book before. But since I already have books about introverts, I had bypassed it. I use, read websites on introverts, one recommended this book. It's worth the price. Short easily understood chapters, which described me to a T. I've struggled to fit in, belong in churches, social groups all my life. Never knew why it's so hard. Now I know. It's not my fault, it's how God made me. I still struggle with this, but books like this help a lot easier.
The Power of Misfits: How to Find Your Place in a World You Don't Fit In: I feel so very seen by this book. If you've ever felt like you've never quite fit in anywhere, if you tend to feel like you're on the edge of every social group and on the outside looking in, this book is for you. It put a smile on my face, and while I can't say it solved my problems, it sure did tell me that I'm not alone. Thank you.
Wizard-at-Large
2021-02-18
The Power of Misfits: How to Find Your Place in a World You Don't Fit In: Misfits One of the most brilliant books yet written on the elusive subject of human geometry! Offers incredible insights to the reasons why many of us are detached from the bulk of humanity and provides various tools for dealing with our lots in life. This tome is a MUST READ for anyone who feels differently from the human herd, anyone who has experienced isolation and rejection from society , anyone who is genuinely individualistic. Anna Lemind is positively mystical in her observations and assessments of introverts , a brilliant beacon in the darkness of a surging mass of societal conformity and mindless existence. The book is one of the greatest milestones in the human arena and will remain so as long as man searches for answers to his queries about the genuine business of living. A GREAT book!
The Power of Misfits: How to Find Your Place in a World You Don't Fit In: For The Outsiders Very thoughtfully written book for the introvert and lone wolf out there. It brought me comfort and calm as I read this at home alone.
The Power of Misfits: How to Find Your Place in a World You Don't Fit In: Amazing book, must read For me, a fellow introvert, I could relate to this book. Please buy this one if you are introverted or want to understand someone who is. It will open your eyes! Great and powerful book. I loved it!!!
goodreads
What Will You Gain from Reading My Book?
No matter how alone and misunderstood you might feel, it is always possible to find your place in this loud, extroverted world.
How do I know? I've been there.
For most of my life, I was convinced that I was deeply flawed because of my introverted nature and reclusive personality.
Only years later would I realize the eye-opening truth that would allow me to accept my introversion and turn it into my greatest asset, guiding me onto the right path and toward inner peace.
And now I want to share it with you.
Following the crowd is easier, but walking your unique path is much more rewarding than barely fitting in and conforming to social expectations.
All it takes is to shift your focus in the right direction, and I'm here to show you how.
My book won't turn you into a leader, an outgoing person, the life of the party, but it will teach you something much more important:
how to be the authentic you and find your unique place in a world you don't fit in.
The Power of Misfits Is for You If…
You are an introvert or loner who feels painfully different from others
You feel like you don't fit into today's society
You are a deep thinker who doesn't share the values and interests of the majority
You are prone to feeling misunderstood and alienated from those around you
You are socially awkward and find it difficult to connect with other people
You feel lost and alien to this world, like you don't belong here
You have insecurities and often feel inadequate
About the Author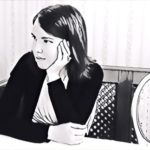 Anna LeMind is the founder and lead editor of the popular websites Learning-mind.com and PowerOfMisfits.com.
Social anxiety and difficulty connecting with others have been her companions since the early age. Trying to figure out the nature of her struggles, Anna followed the interest in psychology.
When her articles about introversion, loneliness, and social anxiety received thousands of positive comments on her website, she decided to write a book about and for people who struggled with the same issues as she did.
How to Get a Copy of the Book The Power of Misfits?
Available formats:
Payment options:
Credit/debit card (VISA, MasterCard, American Express)
PayPal
NOTE: We don't store your personal information or card details. All payments are processed securely through a safe payment gateway provided by PayPal and Stripe.