Is the Book The Power of Misfits Right for Me?
Are you a quiet person?
Do you seek to better understand your personality?
Do you struggle with fitting in and relating to others?
Do you feel lost and alone in this loud, extroverted world?
Are you trying to figure out why you find it so difficult to connect with other people?
If you said 'yes' to these questions, then I'm certain that my book will give you the answers you've been looking for.
Goodreads Reviews for The Power of Misfits
What Will You Gain from Reading My Book?
No matter how alone and misunderstood you might feel, it is always possible to find your place in this loud, extroverted world.
How do I know? I've been there.
For most of my life, I was convinced that I was deeply flawed because of my introverted nature and reclusive personality.
Only years later would I realize the eye-opening truth that would allow me to accept my introversion and turn it into my greatest asset, guiding me onto the right path and toward inner peace.
And now I want to share it with you.
Following the crowd is easier, but walking your unique path is much more rewarding than barely fitting in and conforming to social expectations.
All it takes is to shift your focus in the right direction, and I'm here to show you how.
My book won't turn you into a leader, an outgoing person, the life of the party, but it will teach you something much more important:
how to be the authentic you and find your unique place in a world you don't fit in.
The Power of Misfits Is for You If…
You are an introvert or loner who feels painfully different from others and unable to fit into society
You are a deep thinker who doesn't share the values and interests of the majority
You are prone to feeling misunderstood and alienated from those around you
You are socially awkward and find it difficult to connect with other people
You feel lost and alien to this world, like you don't belong here
You have insecurities and often feel inadequate
About the Author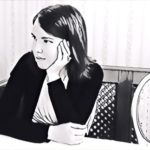 Anna LeMind is the founder and lead editor of the popular websites Learning-mind.com and PowerOfMisfits.com.
Social anxiety and difficulty connecting with others have been her companions since the early age. Trying to figure out the nature of her struggles, Anna followed the interest in psychology.
When her articles about introversion, loneliness, and social anxiety received thousands of positive comments on her website, she decided to write a book about and for people who struggled with the same issues as she did.
Get a Copy of the Book The Power of Misfits Now!
Available formats: