I believe that people who enjoy the company of others genuinely have more opportunities when it comes to finding work than people who don't. After all, many jobs require some form of human interaction at the very minimum.
So how do you find a job if you don't like spending time with others?
Don't worry, there are jobs for people who hate people, you just have to be a little more selective.
What sort of job can I get if I hate people?
Okay, hate is a strong word. You might be able to tolerate people in small doses. Or you may hate interacting with the general public, such as in retail jobs. Then again, you could be super-sensitive and shy amongst people you don't know, but you can function in a small office environment.
Or perhaps you feel anxious and trapped within typical working conditions, such as an office setting. Maybe you prefer to communicate via email or phone rather than face-to-face.
I would advise that you write down reasons why you hate people before you start looking for a job. Consider the things you can put up with and what are your deal-breakers. That way you can tailor your idiosyncratic traits regarding people and find the perfect job for you.
I have listed the careers for people who hate people below in various categories. And remember, not everyone has a degree or qualifications. Thankfully, even if you hate people, this isn't a barrier to getting a job. Think about the skills you already have and how you can put them to use.
30 jobs for people who hate people
You want to be your own boss
If you really hate people and want nothing to do with them, then being your own boss is a tempting idea.
Online seller
Qualifications required: Basic literacy skills
Whether it is selling on auction sites or joining a program that caters for sellers, there are lots of options for online selling. It is best to start with a product that you know. For example, if you are into vintage fashion, you can visit charity shops and search for designer labels. Or you can find a supplier and sell products at a marked-up price.
Skilled Trades-person
Qualifications required: Diploma, NVQ
People will always need plumbers, electricians, gas engineers, and mechanics. You may have to speak to people on the telephone initially during the problem-solving process. However, after that, you can be left to get on with the job. If you do a good job, you'll get repeat customers and you'll begin to feel more at ease.
You are computer-savvy – IT jobs for those who hate people
Are you computer-literate? Does the idea of spending your day in front of a monitor sound like music to your ears? There are many computer jobs for people who hate retail and working with other people in general.
Video Editor
Qualifications required: Bachelor's degree
A friend's son is a video editor, and his job is different from one day to the next. He can be working on the video graphics for a major sports team one day, and the next day he is pulling together content for a small video for a charity appeal. There will be times when you have to interact with others, but most of the time, you are working alone.
Web Designer
Qualifications required: Bachelor's degree in Computer Science
Web designing is the perfect career for people who hate people. You are provided with an initial brief, you can then take your time and concentrate on the look, visuals, function, and design of the site. You'll need to know basic computer programming.
Graphic Designer
Qualifications required: Training in Graphic Design or Bachelor's degree
Graphic designers are responsible for the visual content we see in the media. They conceive unique ideas then transfer these ideas to clients. You could be working on anything from leaflets, e-books, adverts, magazine content to video backdrops at major events.
Computer Programmer
Qualifications required: Bachelor's degree in Computer Science
Programmers spend their days writing and testing code, usually on their own or with one or two others. This code can be for new or existing software or to create computer applications. There are many jobs within this field; from testing to writing code to applying the code to develop computer systems.
You have great organizational skills
Library attendant
Qualifications required: Good reading and organization skills
If you crave peace and quiet with minimal interaction with other people, then working as a library assistant ticks many boxes. You can start at entry-level as an assistant, and if you really love the job, move forward by completing a degree in library science.
Archivist
Qualifications required: Bachelor's degree in History, Library Science, or Master's degree in Archival Science
Archiving is a job made especially for people like you. Not only do you hate other people, but you are a control freak when it comes to organizing. If you salivate at a stack of documents that need cataloging and filing, and you love working on your own, then this is the job for you.
Virtual Assistant
Qualifications required: Good reading and organization skills
The effects of the pandemic mean many people are shunning the office and working from home. This has led to a boom in the rise of virtual assistants. As a VA, you will be offering secretarial skills to your remote clients. This can include a telephone answering service, making appointments, keeping your diary up to date, reminding you of your schedule, and online filing.
You love the freedom of the open road
Delivery driver
Qualifications required: Clean driving license
With the rise of online sales and takeaway food, there is now a huge demand for delivery drivers. Whether you deliver packages or pizza, you can set your hours to suit this flexible position.
Long-distance trucker
Qualifications required: Clean driving license, Commerical Driver's license, HGV qualification
If you have no dependents, then consider long-distance driving. Put your driving skills to good use transporting goods across the country, or even the world!
You have superb spelling and grammar skills
Website Proofreader
Qualifications required: Excellent spelling and grammar and a good eye for detail.
Are you good with words? Can you spot a spelling mistake instantly? Do grammatical errors make your skin crawl? Have you got a soft spot for the Oxford comma? Proofreaders examine written content and root out any spelling, typos, punctuation, and grammatical mistakes.
Editor
Qualifications required: Excellent spelling and grammar and a good eye for detail.
Editing is the next step up from proofreading. You could say that proofreading takes care of basic errors, editing fine-tunes the content. Editing makes the content flow; it gives the written piece a definable structure. The editor will remove unnecessary padding and tidy up the piece.
Blogger or Writer
Qualifications required: Excellent spelling and grammar
Blogging is becoming increasingly popular, especially as a job for people who hate people because you can blog from home and in your own time. You can choose to work for clients by signing up to a freelancing site where you'll find a range of writing jobs. Then it is up to you to decide what kind of content you are interested in.
Do you want to write content for a website, such as the About Us page, or be more creative and compose articles? Whichever you choose, human contact is minimal. You'll be contacting your clients via email, texts, or occasionally phone.
Transcriptionist
Qualification required: Fast typing skills
Transcriptionists listen to audio recordings and type them up. There are courses available where you can master this skill, but they are by no means compulsory. All kinds of content need transcribing, from business meetings to letters, even books.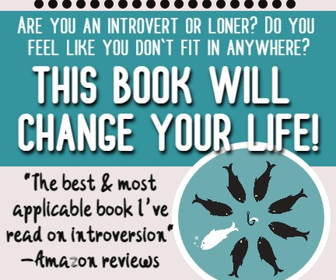 You prefer to be outdoors
Park Ranger
Qualifications required: Apprenticeship, Degree in Botany, Environmental Management or Science
Although park rangers work within a team, these teams are usually small, and all the members have a keen interest in wildlife. So at first glance, this might not seem like a good job if you hate people, it's not a bad option if you can tolerate small, like-minded groups.
Landscape gardener
Qualifications required: Diploma in Garden Design
Do you like working outdoors? Does the thought of sitting in an office surrounded by other people bring you out in hives? What better way to earn a living than designing beautiful gardens? You will interact with the client in the initial phases of the project. However, after that, you'll be left more or less alone to get on with the job.
Farmhand
Qualifications required: Hard-working and reliable
If you are working on a farm, you'll either be involved in maintaining the land or animal welfare. Farming is mainly a solitary occupation, but it is a lot of hard work. You may have to use agricultural machinery, but you don't need specific qualifications.
You are good with maths – high-paying jobs for people who hate people
Bookkeeper
Qualifications required: Sage Bookkeeping Course, AAT Diploma Level 2
You may already be used to processing invoices, balancing the books, or dealing with payroll. If so, why not take your expertise up a notch with a bookkeeping course?
Many small businesses need a bookkeeper, for example, to manage their books before handing them over to an accountant for tax purposes. And of course, this allows you to work from home, which means this is one of those ideal jobs for people who hate people.
Accountant
Qualifications required: AAT Diploma Level 4
The next level up from a bookkeeper is accountancy. Accountants typically work on their own, whether they are employed by a large or small company. If you don't mind the dynamics of a small office, prefer to be left alone, and like working with numbers, then accountancy is a good bet for you.
Financial adviser
Qualifications required: Diploma for Financial Advisers (DipFA), Bachelor's degree in finance, economics
Financial advisers do interact briefly with their clients, but after that initial meeting, most of the work is undertaken alone. Advisers help people with investments, pensions, inheritance, stocks and shares, and such. So, time spent with people is short, and it is likely to be one-on-one.
Moreover, it's one of the most high-paying jobs for people who hate people.
Data analyst
Qualifications required: Degree in a STEM subject preferable, but knowledge of statistics and probability a must
If you want a job where you'll be left alone to concentrate on your work, then consider training to become a data analyst. Data analysts examine raw data from excel sheets, form insights by understanding patterns and trends, then produce reports that clients can understand.
You hate people but love animals
Are you an animal lover? What is the ideal job for people who hate people? A job that involves caring for animals. You can be as trained and qualified as you like with this sort of work. It all depends on whether you want to make it a career or not.
Pet Sitter/Dog Walker
Qualifications: None required
During the pandemic, many people went out and bought so-called lock-down puppies. Now that businesses and industries are reopening, these puppies are on their own during the day. As a result, there is a surge for pet sitters and dog walkers. Not only do you have minimal if no contact at all with the owners, but you also get to spend your day with a beautiful mutt!
Zoo assistant
Qualifications required: Bachelor's or Master's degree
If you are looking for a career, but you hate people, then working in a zoo may suit you. You'll spend your time looking after the animals, which can be cleaning out their enclosures, feeding, and caring for their welfare. You will need some qualifications, but it all depends on the level and type of work.
You just want regular work
House-sitter
Qualifications required: Good reputation
What better way to earn a living when you hate people! House sitting is becoming ever more popular as restrictions are lifted, and people are going on vacation again.
Chef
Qualifications required: Basic education, Diploma in Cookery
It's often said that chefs hate people and prefer to concentrate on the food! Cheffing includes many options, from pub kitchens, care homes, and manor houses.
Depending on your qualifications, you'll be tasked with planning a menu, ordering supplies, and preparing the food. This is also a relatively easy career to get into as you can start as a pot washer or commis chef and work your way up.
Night-time shelf stackers
Qualifications required: None
If you are a night owl and hate people, then shelf-stacking at your local supermarket is a good option. The pay is relatively good as you are working shifts and undesirable hours.
School caretaker
Qualifications required: None
You might not have considered working in a school because, let's face it, there are lots of children there. But although this is true, caretakers are not involved with people a great deal.
It is their job to ensure the building runs smoothly. This includes maintenance work on the grounds, clearing pathways, sweeping corridors, etc. You usually work late afternoons and evenings when most people have gone home.
Cleaner
Qualifications required: None
Cleaning is a great job for people who hate people. First of all, you can either work on your own or in very small groups. Secondly, you can earn money on your terms and take on as much or little work as you want.
Security guard
Qualifications required: Pass ID and Criminal Records checks
Some people cannot bear the thought of working with others, and there's nothing wrong with that. So, if you crave solitude, then security work may fit your brief. There are no qualifications needed, but you will have to be reliable, responsible, vigilant, and trustworthy.
Final thoughts
Not everyone is a social butterfly, happy to engage with others on a daily basis in the workplace. Some people prefer to work on their own. Hopefully, I've proved that there are plenty of jobs for people who hate people.

Did you find this post useful? Subscribe to our newsletter to make sure you don't miss new fascinating guides & articles!